Divine Trees
---
Trees are a prerequisite for life on our planet. They are the lungs of the Earth since they produce the oxygen we breathe, control the climate and prevent us from ultra-violet rays. They provide us with everything we require for our living and are the backbone of our lives. Our ancestors enjoyed an intimate bond with trees and venerated them as symbols of fertility, wisdom, power and rejuvenation. With a keen desire to revive the ancient custom of venerating Mother Nature through worship of trees, sacred trees have been planted in the serene surroundings of the Ashram. Every tree is an embodiment of a deity, endowed with a different nature and vibration. Moreover, these trees are also infused with the sacred powers acquired by Sadguruji, through decades of penance. As these tree deities (Vriksha Davatas) become more open and accessible to us, there is prosperity and wellbeing. Let us look as some of the intrinsic qualities of some popular trees around us.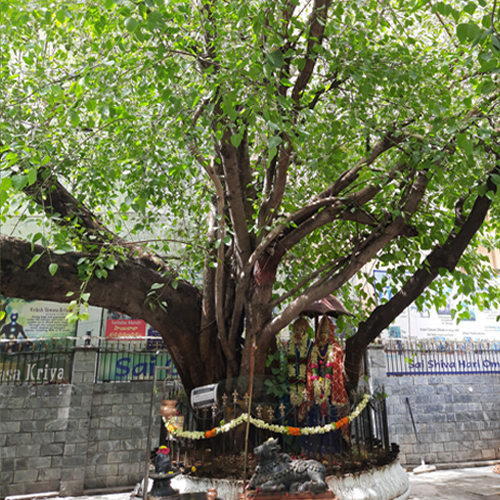 PEEPAL TREE
It is the most rewarding tree with both material and spiritual benefits. This is the only tree that gives out oxygen continuously for 24 hours. The Rig Veda mentions the Peepal tree to be the embodiment of Lord Vishnu, with Goddess Lakshmi inherent in it. The Atharva Veda describes it as the abode of the Gods. The Yajur Veda considers it as an essential requirement in every yagna.
Venerating the Peepal tree, can get rid one of various problems such as debt, enmity, hindrances in endeavors. It helps beget progeny, strengthens marital bonds. It is especially beneficial to venerate this tree on Amavasya (full moon) day. Oblations to one's deceased ancestors by "pitru tarpana puja" is performed under this tree.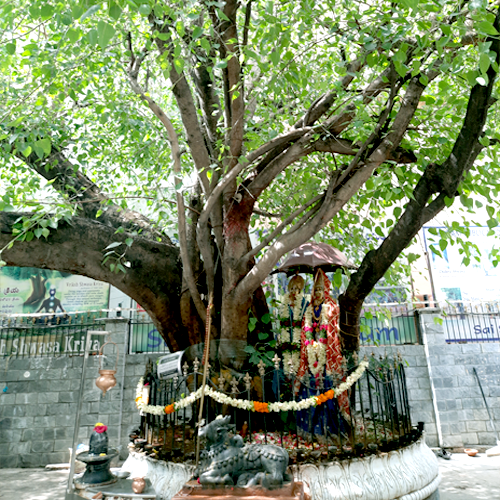 NEEM TREE
This tree is said to be an embodiment of Goddess Kali and hence is revered and worshipped to keep away all epidemics and negative influences. Veneration and circumambulation of the Neem tree is beneficial for controlling ailments such as stomach related problems, skin allergies, diabetes, T.B., liver disorders, etc. and for opulence.
RUDRAKSHA TREE
The Rudraksha Tree is here on earth to protect the devout, to help empower qualities like devotion, knowledge and renunciation. It is auspicious to place the Rudraksha leaves and roots in your home. Wearing the Rudraksha (born of Rudra's eye) in the neck helps overpower evil spirits and keep all negative influences at bay, get rid of karmic afflictions, and obtain the grace of Lord Shiva.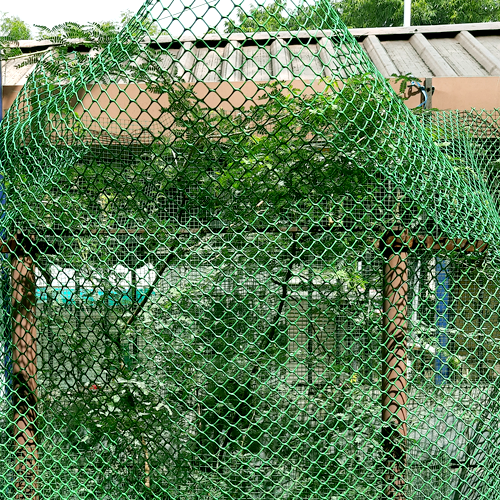 SHAMI TREE
The Shami Tree has enormous significance in achieving success in our endeavours, examinations and legitimate court cases, for settlement of matrimonial alliances, enhancing job prospects, keeping enemies at bay. It is especially beneficial to venerate this tree on the Vijaya Dasami (Dasshera) day. The leaves of this tree are considered as gold and are exchanged while obtaining blessings from elders.
DHATRI TREE
In ancient times, Goddess Saraswati sent seeds along with Sage Narada to Earth. These seeds sprouted and grew into the Dhatri (aavlaa, usiri) Trees. Devotees consider this tree as an embodiment of Goddess Saraswathi and venerate it in order to obtain knowledge and wisdom. It improves concentration, aids in the prevention of forgetfulness, dullness and lack of interest in studies.